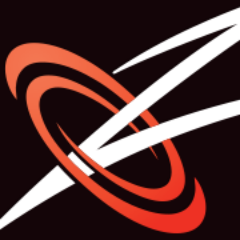 For long time readers of this blog it is no surprise that I have been plagued with one huge challenge when it comes to my tech devices, they never seem to play nice with the WiFi anywhere. No matter what the venue, which device I bring, I rarely ever am able to get on the WiFi. This is obviously not going to work when as a Blogger and member of the Digital Media I am expected to either live blog or live tweet from events.
I have finally found a way to overcome this problem and keep every and any device I carry connected to the internet, whether in my office, at home or on the go, The NetZero 4G Hotspot! Your favorite former 'Free ISP' has grown up!
It arrived conveniently just before my Chicago Immersion Experience for Ronald McDonald House Children's Charities, as their newest
Ambassador
, I spent time live tweeting during my immersion experience and it was thanks to my Hotspot. I ended up having to use it right away as my hotel's WiFi did let me in, but it was super slow. I even tried using the computers in the business center but they were super slow as well. And then while I was out I used it to send tweets and I experienced no lag anywhere in the city of Chicago I found myself.
This summer I have been experiencing intermittent service issues with my Cable Internet ISP service, the problem has still NOT been resolved to my satisfaction, in fact my service went down during a twitter party I was hosting, so I'm currently shopping for a new provider, but while my ISP was down, my Hotspot was UP, and it defintely came to the rescue when I've needed it most.
The first month I had it I used it during my trips and for various events and when I wasn't using it, another Editor was. This month as my intermittent service was at it's worse I had to rely on the Hotspot for my primary use and not just travel or event use so I actually did finally manage to go through all the data this month before the month was even over. But I'm definitely a 'power user' and go through a lot of data so I'm actually surprised that it didn't happen to me during the first month I tested it.
I live in New York City and I have tested it pretty much all over the City and outer boroughs, my home which is nowhere near any hotspots, and of course during my visit to Chicago and was quite impressed by the speed and reliability!
Where to start?
Choose A Plan
:
Ƹ̵̡Ӝ̵
̨̄
Ʒ -
Free
- $0 gives you 200MB of data
Ƹ̵̡Ӝ̵
̨̄
Ʒ -
Basic
- $9.95 gives you 500MB of data
Ƹ̵̡Ӝ̵
̨̄
Ʒ -
Plus
- $19.95 gives you 1,000GB of data (they are offering 50% off device and 2x data so you can actually get 2,000 GB of data right now for that price!)
Ƹ̵̡Ӝ̵
̨̄
Ʒ -
Pro
- $34.95 gives you 2,000GB of data (they are offering 50% off device and 2x data so you can actually get 4,000 GB of data right now for that price!)
Ƹ̵̡Ӝ̵
̨̄
Ʒ -
Platinum
- $49.95 gives you 4,000GB of data (they are offering 50% off device and 2x data so you can actually get 8,000 GB of data right now for that price!)
Get Social:
Ƹ̵̡Ӝ̵
̨̄
Ʒ -
Follow
@NetZero_4G
on Twitter
Ƹ̵̡Ӝ̵
̨̄
Ʒ -
Like NetZero on
Facebook
MY TAKE:
Mobile Broadband has helped me make
anywhere
my 'Portable Office'! I love that I can use this with any device and it has proven fast, safe and reliable for me inside and outside my City. Mobile Broadband is an absolute necessity for me and NetZero 4G Broadband has actually proven more reliable for me than my Cable Internet has. I will tell you when I had to rely on it solely I did eat through the data limit for Platinum before half the month, but as a Power user that was pretty much to be expected. My intention was to make this what I use mostly for daily events and for travel and conferences. I had no idea when I first began using it that at some point it would be the only form of access for my home office, so I do have to say I'm super impressed at how reliable it's proven to be for me, at a price that is actually LESS than what I currently pay for the un-reliable cable internet I'm currently using!
At 4.4 ounces it's a little too big for your pocket but will easily slip into your handbag, and what I love is that once I put it on, I can leave it in my purse and I don't have to physically have it right on top of the device that I am using to get a good signal. You don't need any drivers for it, and you can connect up to 8 devices at once. It should work within a 150 foot range (I have used it on devices in other rooms and didn't experience any lag) and you can also connect WHILE this device is still charging which is excellent!
I am NetZero's newest Blogger Brand Ambassador, so I will definitely invite them to do something fun for readers soon! (Remember when you visit their social sites to let them know you saw them featured on Ascending Butterfly!)
Are you using Mobile Broadband? Butterflies how do YOU stay connected while on the go?
˙·٠•●
♥
Ƹ̵̡Ӝ̵̨̄Ʒ
♥
●•●•٠·˙˙·٠•●
♥
Ƹ̵̡Ӝ̵̨̄Ʒ
♥
●•●•٠·˙˙·٠•●
♥
Ƹ̵̡Ӝ̵̨̄Ʒ
♥
●•●•٠·˙
FTC Disclosure
: This is NOT a Sponsored/Compensated Post, however a device and Platinum Service were provided to Ascending Butterfly for Editorial Consideration.
I am disclosing this in accordance with the Federal Trade Commission 16 CFR, Part 255 - Guides Concerning the use of endorsements and testimonials in advertising, you may check our

Giveaway and Disclosure Page

for additional information regarding Ascending Butterfly Disclosure. All opinions are 100% my own! I am a NetZero Blogger Brand Ambassador, as such, this entitles me to additional incentives and any sponsored posts will be disclosed as such.