#Sponsored - Prizes are being sponsored by: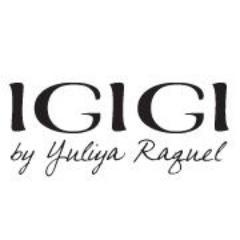 By now it's no surprise just how much I love IGIGI by Yuliya as I have been wearing their Fashion quite a bit and sharing my pictures with you from events that I have been proudly wearing clothing by IGIGI Style. From dresses to separates to career and outwear and pretty much everything in between, there is literally something for everyone at IGIGI.
IGIGI clothes are cut with Curvy Women in mind, and are not only figure flattering, but always on trend! No more 'Moo-Moo's' or tunics ladies! IGIGI clothes are not about HIDING your figure, they are all about ENHANCING it and showing it off!
I am in love with their Fall Collection and have worn quite a few pieces from this collection to various events and have felt confident and received tons of compliments. Here are some photos of me wearing pieces from
IGIGI's Fall Collection
(others are not in the fall collection but I am providing direct links to all pieces featured):
Same outfit as above!
Left: Ascending Butterfly (with hair in bun) is wearing the IGIGI Luella top in Red, this color is no longer available but the top is available in 'Garden Green'

HERE
Which item from the Fall Collection is your personal fave? (Commenting here with a link to your favorite piece in the Fall Collection will get you extra credit entries in the giveaway! Woot! Woot!)
I only have one problem with IGIGI, I like EVERYTHING! Definitely a good problem to have right? Usually us 'curvies' have trouble finding clothes that not just fit but actually flatter, with IGIGI I can tell you I haven't found an outfit I don't like. I'm a huge fan of separates because of their versatility, but with IGIGI I have actually been wearing more dresses and skirts which I used to shy away from until now! I feel more confident in IGIGI and find myself reaching for them each and every time I go into my closet. They are definitely helping me win the battle of the age old closet dilemma of 'not having anything to wear'!
DISCOUNTS:
PRE-BLACK FRIDAY SALE - EXTRA 25% OFF SELECT CATEGORIES!
Code
:
THANKSNSAVE
Sale ends 11/22 at 12 pm PST
FREE GROUND SHIPPING
on all Continental U.S. orders of $150 or more and 50% off on ALL International Orders! Offer Ends 12/31
WIN IT:
I want you to fall in love with IGIGI too, and when I told my friends at IGIGI that November is our annual holiday buying guide month, they wanted to join in the fun and give one lucky Ascending Butterfly Reader a gift certificate to have a shopping spree of their own just in time for the holidays! (Ladies they have some beaded gowns that will knock your socks off for New Years Eve!)
Enter using the Rafflecopter Widget Below
:
a Rafflecopter giveaway
˙·٠•●
♥
Ƹ̵̡Ӝ̵̨̄Ʒ
♥
●•●•٠·˙˙·٠•●
♥
Ƹ̵̡Ӝ̵̨̄Ʒ
♥
●•●•٠·˙˙·٠•●
♥
Ƹ̵̡Ӝ̵̨̄Ʒ
♥
●•●•٠·˙
FTC Disclosure:
This giveaway is being sponsored by IGIGI, prize fulfillment will be handled directly by sponsor. Ascending Butterfly and giveaway sponsors are not responsible for lost, late or mis-directed mail. One entry per Household. No Purchase Necessary. Entrants must be 18 years of age or older at the time of entry and reside in the United States. All opinions are 100% my own. Fashions were provided to Ascending Butterfly for Editorial Consideration.
I am disclosing this in accordance with the Federal Trade Commission 16 CFR, Part 255 - Guides Concerning the use of endorsements and testimonials in advertising,
you may visit our full

giveaway and disclosure

page for complete policy information.